Visit the Company Website
Claim Listing
Send a Message
Pro Pest Control Brisbane





(1 Reviews)
ABN Number:
Years Established:
10
Hours:
Monday to Friday - 9.00am – 5.00pm
Pest Control License:
Yes
Insured:
Yes
Pro Pest Control Brisbane provides pest management services for domestic homes and commercial properties throughout South
East Queensland. The team at Pro Pest Control Brisbane provide affordable and friendly pest treatment services that are
gauranteed to work. All extermination services are backed by a 100% satisfaction guarantee. You have the peace of mind
knowing every exterminator is fully certified and licensed by the Queensland Government. All work is backed by a 10 million
dollar public liability insurance policy for your complete protection. From termites to ants and silverfish, we can remove
them all. We also provide building and pest inspection services for new home buyers. Problem with termites? No worries. We
can elminate any termite threat from all timber framed buildings. We use the best termite barriers and baits available.
Products include Exterra and Termidor. Service locations are Brisbane CBD, Northside, Southside, Ipswich and Toowoomba.
Services Include
Residential Pest Control for Ants, Silverfish, Cockroaches, Spiders and Termites
Industrial and Commercial Pest Control
Termite Control and Termite Prevention Treatments
Termite Baits
Building and Pest Inspections
Pre Purchase Pest Inspections
Pests We Treat
Ants, Black Ants, Sugar Ants, Bull Ants
Termites
Bed Bugs
Ticks and Fleas
Cockroaches
Silverfish
Bees and Wasps
Birds and Snakes
Request Your Free Quote
If you are interested in getting your property sprayed for pests contact our professionals today. Full domestic pest control
starts from $150 and lasts for 12 months.
Contact the team at Pro Pest Control to get a free quote today.
Thanks for visiting and we hope to see you soon. From all the staff and team from Pro Pest Control Brisbane.
Location:
Brisbane, Queensland
Street Address:
1/27 Childs Street, Clayfield, Qld
Website:
http://www.propestcontrolbrisbane.com.au
Phone:
07 3555 7900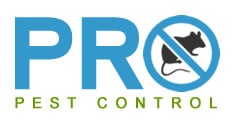 Listing added on: 01/11/17 , Total hits: 2734
1/27 Childs Street, Clayfield, Qld
Brisbane, Queensland