Visit the Company Website
Claim Listing
Send a Message
Pro Pest Control Gold Coast





(8 Reviews)
ABN Number:
Years Established:
2018
Hours:
9 am - 5.30 pm Monday to Friday
Pest Control License:
Insured:
Yes
To make sure we offer the most practical results for pest infestations, we protect homes all around Gold Coast with our scientifically proven array of pest treatments. With our powerful, completely unique & advanced treatment methods, we can solve your unwanted pest issues fast.
You can rely on Pro Pest Control Gold Coast local team of experts to provide you with reliable & highly effective unwanted pest treatment options. Our best-in-class pest treatment solutions are available to commercial and residential premises.
We deliver an array of effective and safe treatments for insects and pests. No matter your pest elimination issue whether it be roaches, rats, wasps, spiders or any other nuisance, we take care of every one of them. We've experienced, well-trained and professional pest technicians always ready to help you at short notice. We care about our customers and our services are backed by a 12-month warrantee.
We Handle All Unwanted Pests
On the list of domestic pests we tackle are ants, beetles, silverfish, bedbugs, roaches, wasps, rats, bees and ticks.
Why Choose Us
- Our professional team always put your first.
- High-quality pest management services that get the work done.
- High quality pest control service at competitive prices. A one year warranty is included.
- We spray inside and outside your house.
- Every Ecofriendly Pe
st Management Exterminator has public liability insurance.
- Pest control & pest management tasks are accomplished by certified & licensed pest control specialists.
- We could cover you with year long protection to keep the unwanted pests out.
- Eco-friendly pest control products that are safe for the whole family and domestic pets.
- Australian Environmental Pest Managers Association (AEPMA) active member.
- Adhere to Australian and Queensland standards for pest control and pest management.
- Cutting edge pest management methods, products & technology.
- A full range of commercial & industrial pest control treatments customized to your business.
- Moving out renters? You should try our end of lease pest control and management.
- Integrated pest management services for residential buildings.
- Termite control, termite treatments & termite home inspections.
- We make use of thermal image technology to discover termite infestation.
- Accurate pest inspections that remove issues before you step into your new residence.
- Expert pest management at cost-effective prices. Get in touch now to get a free estimate.
- 100% assured satisfaction.
Call Us
If you'd like fantastic service & guaranteed results talk to our pest control professionals today. Call Pro Pest Control Gold Coast today & receive a obligation free quote.
Location:
Gold Coast, Queensland
Street Address:
17 Norman Ct, Upper Coomera, QLD, 4209
Website:
https://www.propestcontrolgoldcoast.com.au
Phone:
07 5515 0220
Hours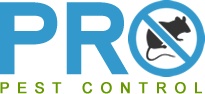 Listing added on: 06/03/20 , Total hits: 489
17 Norman Ct, Upper Coomera, QLD, 4209
Gold Coast, Queensland