Visit the Company Website
Claim Listing
Send a Message
Pro Termites





(8 Reviews)
ABN Number:
Years Established:
2019
Hours:
9 am - 5.30 pm Monday to Friday
Pest Control License:
Yes
Insured:
Yes
Do you have a Termite infestation? Pro Termites provide a vast choice of extermination services to home owners in Brisbane. We will provide advanced and one-of-a-kind solutions that fix Termite problems effectively. Our local team of experts give you a reliable & effective Termite treatment for your dwelling. Our Termite management services extend to residential homes and industrial buildings. We've got a range of treatment services for Termites. A friendly team of Termite controllers is eager to assist you at any time. We really care about our customers & our professional services are supported by a 12-month warranty.
Pro Termites Advantages
- Our team always put your first.
- We provide you with the most reliable services.
- Extremely cost-effective Termite control solutions that will not break the bank.
- Internal & external Termite control measures.
- We are fully insured Termite controllers.
- Licensed & certified technicians will manage your bug & Termite issues.
- You will get year-round protection from the most prevalent household Termites and insects.
- We use only the very best non-toxic and eco-friendly Termite management products to protect your household.
- An extensive termite inspection & termite removal solutions.
- Thermal imaging cameras employed for termite inspections.
- Highly accurate Termite inspections prior to buying a home.
- Budget friendly Termite management solutions. Call us for a quote.
- All our services are backed by a 100% customer satisfaction warranty.
Professional Termite Control Services
To get the cellulose & nourishment they need termites normally eat wood fiber and papers and cardboard products. Many households in Brisbane and also the Sunshine Coast are in risk of termite infestations. Among the list of methods at your service are termite baiting stations (both in-ground and above-ground). Because subterranean termites attack wood, homes made of wood material may go through a lot of damage. Early detection & preventative inspections are essential to bring down the cost of repair work. If left unattended, termites can cause severe damage to a house. When a technician has exhaustively assessed your household they'll develop a comprehensive treatment or prevention plan, whichever is actually required. They'll also provide an estimate. Termite colonies hide in roof rafters and wood wall support frames among other spots. Dwellings symbolize food for termites because of the timber structures, wood and also cellulose they might comprise. It's a great idea to eliminate termites with a liquid termiticide treatment. This would protect your house well before they become a problem. Termites as well as other insects that invade wood will wreak havoc on your residence. Termites can cause costly structural damage.
Our termite pre-construction barriers are at your disposal. Our task would be to ensure that you get the perfect termite solution for your home or business building. Contact us to get a cost-free estimate to take care of your termite problem.
We Are Ready For Your Call
For industry-leading Termite elimination services & assured outcomes and satisfaction speak to us right now. Contact us today and we will give you a totally free estimate. We appreciate visiting us online and expect to be of service to you soon.
Location:
Brisbane, Queensland
Street Address:
27/32 Turbot Street
Website:
https://www.protermites.com.au
Phone:
07 3184 8220
Hours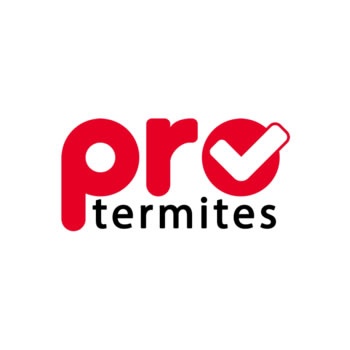 Listing added on: 06/10/20 , Total hits: 2891
27/32 Turbot Street
Brisbane, Queensland