Visit the Company Website
Claim Listing
Send a Message
Eco Pest Control Brisbane





(7 Reviews)
ABN Number:
72860579745
Years Established:
2018
Hours:
9 am - 5.30 pm Monday to Friday
Pest Control License:
Yes
Insured:
Yes
Eco Pest Control Brisbane protect houses in Brisbane & surrounding areas with our proven pest control solutions. We provide state-of-the-art & one-of-a-kind treatments that remove pest issues safely. We've a highly skilled team of specialists that has mastered various procedures for detecting, managing & eliminating pests from households. In the event your house or commercial building has been over run by pests, our company are here to assist you. Our five-star rated pest control services address all pests & bugs. If you're disturbed by eight legged creepy crawlies, bugged by beetles or concerned by rats, we manage all kinds of unwanted pest infestations. We're happy to help you with your pest control issues in and out of your commercial or residential building. Our 12-month warranty covers all our professional services. If following initial treatment solution the pests return inside a year, we'll come back and fix it.
Home Pest Inspections
25 percent of all residences around Australia will experience a termite attack during their lifetimes. Property pest inspections should invariably be carried out before you make a house purchase. Purchasing a house is a major financial investment. You need to know exactly what you are buying. You can definitely put your trust on our pest inspectors who are certified and licensed by the Queensland Building & Construction Commission (QBCC). When we inspect your residence or office premises we will study and check every accessible internal & external region. We adhere to strict Australian Standards when doing home inspections. We've got a variety of budget-friendly pest treatment solutions for every circumstance. Our pre-purchase timber pest reports will provide the hard facts you should be completely well informed about your prospective property purchase. Contact us for a totally free pest control consultation for your house.
Domestic Pest Management
None of us wishes to find pests & bugs scurrying around the home. Your pest control technician will make use of the latest environmentally safe and non-chemical treatments. The pest prevention & control solutions our experts provide are safe, fast & reliable. We'll treat all of your pest management problems & back everything with a complete 12-month service warrantee. Take care of all your family members with our industry-leading pest control & hygiene services.
Internal treatment includes spraying all places of insides, including cupboards, bedrooms, laundry room and toilet. Exterior treatment solutions include spraying of rain gutters, wooden windows, garden sheds, fences and other outside regions.
Cockroach Worries
All cockroaches are coldblooded insects & in general are quite adaptable. These typical pests are prolific breeders that are able to survive for almost thirty days without food. Identifying cockroach species is not easy unless you hold the expertise of a pest controller. There are three main species in South East Queensland. The German Cockroach, the American Cockroach and the Australian Cockroach. German Roaches are generally encountered indoors and are probably the most infamous household unwanted pests in the whole world. German Cockroaches can get into bags, boxes & packages along with their eggs and be transported into houses & other buildings. Our method of roach treatment includes the application of environment friendly fumigants and cockroach bait pastes. If you have a problem with roaches give our specialists a phone call without delay.
Ants Control
Of all the thousands of ant species that are seen in Oz, just a few are really known to be unwanted pests. Among the most troublesome ants are coastal brown ants & small black house ants. Normally, ant species build their nests in soil or wood. In your house, ant colonies can be seen in wall structures, under floorboards and also in wooden window framework. When ants enter into properties they will damage building material & electrical hardware. Instinctually, ants take the food stuff back to their nest to provide nutrients for the other ants & the queen ant. You can actually help to reduce ant infestations on your property by cutting back trees and shrubs, sealing cracks and clearing up food spills right away. An ant-free home is just a phone call away. Our expert ant control services will remove your infestation problem. Call us right now.
Why Choose Our Pest Management Services
- Our company always put your first.
- We're a honest & reliable pest management company that always exceeds expectations.
- Budget friendly pest control with one year warrantee.
- Our pest control solutions include spraying inside and outside houses and commercial establishments.
- Each and every environmentally friendly pest management exterminator has got public liability insurance.
- Pest control & pest treatment task is accomplished by licensed & certified pest control technicians.
- Our protection is yearlong providing you peace of mind.
- Residential and commercial buildings gain from our integrated pest management services.
- Termite management programs to make sure that your office or home premises remain safe & free of harmful termites.
- Thermal imaging cameras to find termites during home inspections.
- Accurate pest inspections for home buyers & property owners.
- Reasonable prices - call for a quote now.
- Guaranteed results: Your satisfaction is 100% guaranteed or we come back!
Get In Touch
So if you are interested in excellent results with a written guarantee speak to us. Contact us or call us today and obtain a completely free quote. We appreciate you for visiting our website. We hope to see you soon!
Location:
Brisbane, Queensland
Street Address:
16/300 Ann Street
Website:
www.ecopestcontrolbrisbane.com.au
Phone:
0731848488
Hours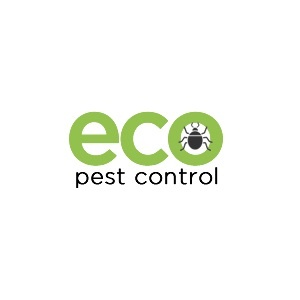 Listing added on: 02/04/21 , Total hits: 1978
16/300 Ann Street
Brisbane, Queensland